Mir Cement Ltd. started its operation in 2004 with the outlook to provide multifaceted conveniences to the construction sector of Bangladesh. It is a concern of Mir Akhter Hossain Limited, one of the leaders of infrastructural project construction in the country, and a subsidiary of Mir Group of Companies Limited. All the businesses under the group are centered around construction and technology, emphasizing effectively on the pool of resources into maintaining a standard of cement that is far ahead of the curve.
Through the years, we have committed our efforts to developing and offering global standard products to affirm optimum strength from the utilization of the minimum amount of our product – Mir Cement. Our rigorous research and development practices, in addition to our focus on cement blend, technological integration in manufacturing, storage and supply chain, user demands and requirements have enabled us to establish this. Adding to it, our indomitable business approach has also made us one of the most reliable cement producers in Bangladesh.
Allocating more resources to product development than advertising, and replicating the global standards and forward-thinking construction techniques, we have marked a place of excellence in the industry.
Mir Cement achieves its goal by maintaining the followings:
Improving comprehensively in current success areas
Empowering the work force at every level
Playing a vital role in social responsibility
To offer optimum integrity, high quality and quick setting cement to reinforce construction standards in the country.
To improve the overall construction industry of Bangladesh and define the infrastructure of the modern world through the introduction of cutting-edge technologies and practices.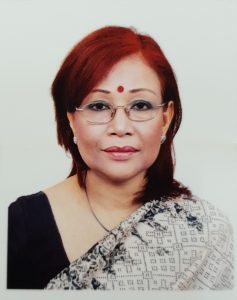 President of the Board, Mir Group of Companies
Sohela Hossain is the President of the Board of Mir Group of Companies, responsible for business development and planning, concept development, strategy creation and implementation. Over the years, with her incomparable leadership and astuteness, she has driven success, enabling to establish Mir Group of Companies as one of the conglomerate giants in the country.Alongside being a successful business leader and having a successful career, she has also marked academic excellence. Completing her M.A. in Philosophy with 1st class, Sohela Hossain started her profession as a lecturer at Islamic Woman College, in later years also serving as a lecturer at Ideal College and Tejgaon University College. Apart from a thriving career and academic life, her passion in singing and writing has preserved her a position of eminence in these arenas.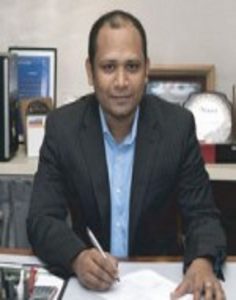 Chairman of Mir Group of Companies and Director – Operations & Chief Operating Officer of Mir Akhter Hossain Limited
Shama-E Zaheer is acting as the Chairman, Director – Operations & Chief Operating Officer of Mir Group of Companies and Mir Akhter Hossain Limited respectively. Through resoluteness, integrity and strategic business mindset, he has driven profitable growth for the entire group, which has a footprint in the cement, construction, real estate and software industries.
In addition to having a prolific and lucrative career which can be marked by his ceaseless contribution in setting standards of excellence in different sectors under Mir Group, and his role as a lecturer at IBA, he has a remarkable academic record. Shama-E Zaheer has completed his MBA in Finance & International Business from two very renowned institutions – Institute of Business Administration (IBA), University of Dhaka, Bangladesh, and Goizueta Business School, Emory University, Atlanta, GA, USA under the prestigious Junior Fulbright Program. Apart from this, in his personal life, he is an avid consumer of tv shows, music, books and websites; and likes to ideate on apps, social networks and enterprise software.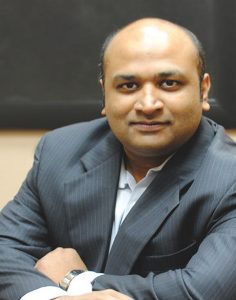 Vice Chairman of Mir Group of Companies and President & Managing Director of Ergo ventures Limited
Fida-E Zaheer, who is the Vice Chairman of Mir Group and President & Managing Director of Ergo ventures Limited is a visionary leader, having profound impact on the growth of all the facets of Mir Group of Companies. His introduction of innovation in materials and approach has aided the companies to remain at the cutting-edge of every business sector in the country.
Having completed his Masters in Computer science from the University of Waterloo, Canada after his BSc in CSE from Bangladesh University of Engineering and Technology (BUET), he has had an exemplary academic record. Right after graduation and before pursuing graduate studies, he was a lecturer at the United International University (UIU). Marking his research experience in multiple areas of computer science, Mr Fida-E Zaheer has received a number of prestigious awards and scholarships including Ontario Graduate Scholarship and Research in Motion Graduate Research Scholarship. Apart from his professional life, in his personal life, alongside cooking, traveling and watching movies, he is an avid foodie.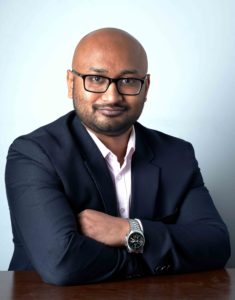 Managing Director of Mir Group of Companies
Naba E Zaheer is the Managing Director of Mir Group of Companies Ltd. His primary role is to oversee operations, strategy, policy and growth.
With an emphasis on strategy and policy implementation, which has been fine tuned over the years, he has spearheaded the expansion of existing and new businesses of Mir Group. Alongside this, he actively leads the company's Organizational Development and Process Improvement teams, providing staff with superior leadership during critical transition phases including hands-on recruitment of professional and technical staff, implementing budget policies, writing business plans, and installing effective management information systems.
Naba holds a bachelor's degree in business from the York University of Toronto, Ontario, Canada. He is an avid dog lover and is passionate about wellness, travel and sports.
Mir Akhter Hossain Ltd. started its journey in the field of the Construction Industry in 1968. Since its inception, the company has been offering utmost satisfaction to its clients in innumerable sectors like government, textile, food processing, pharmaceuticals, etc. To name some of those creations of national icons are Radisson Water Garden Hotel, The Dhaka Sheraton Hotel Annex, Rajshahi Nagar Bhaban, Ruposhi Bangla, the British High Commissioner's Residence, and the Ahsanullah Master Flyover at Tongi, The Third Buriganga Bridge, etc. Through a long process of organizational development and under the youthful exuberance and dynamic leadership of the company Chairman and Managing Director in particular with the able assistance and concerted efforts of its Directors, Engineers, Technicians, and Employees in general, MAH has achieved rapid and steady growth, becoming the forefront of the construction industry in Bangladesh. In addition, it has an adequate number of machinery, plant, equipment, and vehicles for undertaking precision engineering projects of considerable magnitude. The innovative practices and unprecedented approach that Mir Akhter Hossain Ltd has introduced in the construction sector of Bangladesh has gained remarkable success and imbued from the beginning of the new millennium to diversify its business. As part of the dynamic organization, Mir Cement Ltd., Mir Concrete Blocks, Mir Real Estate Ltd., and Ergo Ventures Ltd. have joined the diversified portfolio.
Mir Concrete Products Ltd.
Mir Concrete Products Ltd. was inaugurated in January 2004 with the view to offer global quality ready-mix concrete products and concrete blocks. In order to redefine the construction standards of the country, MCPL is specialized in the production and marketing of high-quality construction materials.
Our process of manufacturing for both ready mix concrete and concrete blocks ensure rigidity and durability for infrastructural development and is free from harmful environmental effects caused by the traditional process of producing concrete at job sites and brick making. MCPL has two concrete batching plants at Gabtoli, Dhaka and Rupganj, Narayanganj, and one concrete block factory.
Mir Ready-Mix Concrete started its journey in 2003 with the view of supplying high-standard ready-mix products and redefining conventional standards in the construction sector of the country. The main objective was to contribute to the progression and prosperity of the nation through the construction of private and public projects.
Since its inception, the company has been producing and delivering a wide range of products like conventional concrete, high-strength concrete, high-performance concrete, self-compacting concrete, and lean mixes to establish success for customers.
Mir Concrete Block started its operation in 2004 specialized in the production of an array of premium quality construction materials like concrete hollow blocks, paving blocks and paving/parking tiles, etc.
Over the years, using state-of-the-art technologies, Mir Concrete Block has been offering comprehensive and environmentally harmless construction support in the country.
SEGO Global Limited
Through the inauguration of SEGO Global Limited in 2021, Mir Group has ventured into a different industry, adding to its diverse portfolio. The company soon after inception has became one of the top and reliable aggregate importers and suppliers in Bangladesh. Ensuring the highest quality of aggregate with well-equipped establishments, SEGO Global Limited has grounded market prominence.
Mir Real Estate Ltd. started its operation in April 2006 with the aim to ease construction hassles and provide superior and modern conveniences to customers. Since its inception, with a proficient and renowned team of architects, civil, electrical, and mechanical engineers, the company has successfully satisfied hundreds of clients and landowners and provided invaluable benefits in residential, commercial, and industrial constructions.
Unlike traditional realty concerns, Mir Real Estate along with its highly coordinated sales team and strong management focuses on the concept of 'convenience at every step'. This has led and continues to lead towards the seamless transition of the client's dream home, office, or commercial space to reality. This has greatly enabled the extension into the real estate industry, logical for Mir Akhter Hossain Ltd.
Ergo Ventures Limited is the newest venture of Mir Group of Companies Limited. Adding to the already diverse portfolio of the Group, the company is operating in the software development industry of Bangladesh. It is actively engaged in developing applications for the smartphone environment, focusing heavily on Android Devices and iPhones. These applications are designed to be entertaining, namely in the forms of games, fun toys, and accessories.
Apart from the company's focus on application development, it also provides effective small screen solutions for websites, and web services, and products. With a substantial emphasis on design, delivery, and easy usability of websites, Ergo Ventures Limited offers diversified website experiences to customers as its solutions span from informational sites, through dynamic-content pages to Social Networks. The company's innovative and expert pool of programmers and web developers are adept at open source and custom CMS, web design, flash and jQuery animation-based graphics design, database design, web marketing, and social networking systems.